Making HERstory at NextRoll
Meet NextRoll's Executive Women Leaders
---
It's a HERstorical moment in time here at NextRoll. For the first time in 17 years, women now represent the majority of our Executive Leadership Team!
When we launched NextRoll's innovative marketing technology product AdRoll back in 2007, the company looked a lot different. Besides the fact that we were much smaller, our executive team were all men. 
But today's a different story. We've grown – a lot! Both in size (~500 Rollers strong) and in makeup (check out our DEI report). Women now also represent 50% of Vice Presidents within our company.
As we celebrate Women's History Month and this HERstorical moment for NextRoll, we wanted to take a moment to highlight each of the women executive leaders who continue to position us as a marketing technology leader and innovative player in the tech industry.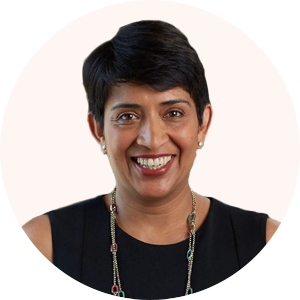 Roli Saxena, CEO
Roli Saxena first joined the company as President of our AdRoll business unit in 2021 and took on the role of NextRoll CEO in 2022. She's a global c-level technology executive, distinguished board member, and experienced angel investor who specializes in leading business transformations, operational effectiveness, and strategy for early-to-late-stage startups and established publicly-traded companies. She's led teams at Brex, Clever, and LinkedIn  — where she co-founded the LinkedIn Women's Network program — before joining NextRoll.
Learn more about Roli in our Ambitious Women Wanted Spotlight Series!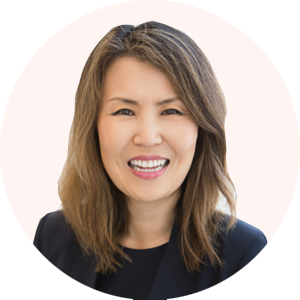 Sue Choe, CFO
Sue Choe is our newest Executive leader, joining as NextRoll CFO in 2023. Sue leads our financial strategies to accelerate growth and profitability. Before joining us, Sue led financial and organizational transformations and paved the way for rapid growth at Promethean as CFO. Her background includes building and scaling transformative teams and enabling operational efficiencies and investment discipline to elevate enterprise values and to reassure investors. She's previously served on the Board of Directors of Legal Voice, an organization using the power of the law to make change for women & LGBTQ people in the Northwest.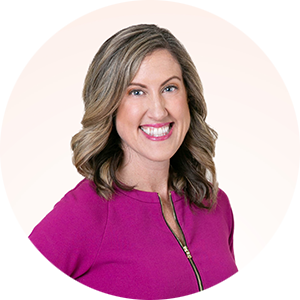 Amy LeBold, EVP of People
Amy is an accomplished global People leader with experience in providing strategies in rapidly changing workplaces. She is currently responsible for leading and scaling NextRoll's people strategy around the globe.  In Amy's time on the executive team, she has typically been the only woman on the team. But during her nine years at the company, she has helped initiate people-driven programs and philosophies that bolstered diversity company-wide. Today she also leads our NextRoll Gives Back board, an internal program she co-founded that connects our Rollers to community service opportunities throughout the year. She is also a founding member of the One City Forum group in San Francisco, which has a mission of connecting technology companies with nonprofits.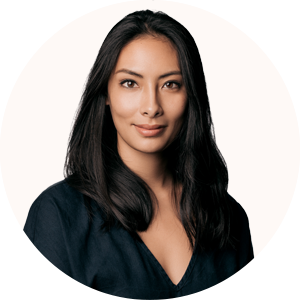 Sophia Chen, Chief of Staff
As Chief of Staff, Sophia Chen manages strategic initiatives and owns operating processes to support our multi-business unit company. When she joined the company in 2016, Sophia originally supported the company's Account Management team for AdRoll's North America-based customers. By 2020, Sophia led a team of seven people during AdRoll's pivot from a Media-only business model to one that included SaaS. Today, as Chief of Staff, she serves as a force multiplier for the CEO and the Executive Leadership Team. Sophia graduated from Yale University and is a member of the Chief of Staff Network. 
It's an exciting time for all teams at NextRoll – as our technology continues to provide AdRoll and RollWorks customers with products that supercharge their growth today and tomorrow. These women leaders influence our business at the highest level, as well as Rollers of all identities and the communities we serve. 
Learn more about NextRoll's culture and how we're diversifying the tech industry.