Hack Week Delivers Innovative Projects
---
The Winter 2022 Hack Week at NextRoll brought on some deadly competition, as Rollers from around the world joined teams and tackled tech projects during the Squid Game-themed event. 
Twice a year, NextRoll hosts a weekly-long Hack Week that gives our Engineering and Product teams – as well as anyone else internally who would like to participate – dedicated time to work on fun projects that aren't always work-related. Learn more about our Hack Weeks on the NextRoll Tech Blog. 
"Hack Week has been an excellent team-building opportunity for our distributed workforce, even more so since the pandemic started," said Jose Hernandez. "For me, it's a chance to collaborate with people outside my team on something creative and interesting and harness the entrepreneurial drive that got me into tech in the first place. It has also led to many product and infrastructure improvements over the years. Several of the tools my team works on were built or rebuilt during a Hack Week."
Dozens of Rollers participated in the early 2022 Hack Week, and together they teamed up to work on over 20 projects! Out of those projects, four topped the charts and took home awards for their innovation and creativity.   
Companies Favicon
This team set out to integrate icons into the data tables in the RollWorks product platform. Why? To improve the look and breathe some life into the interface.
They did this by using favicons – or icons associated with a company's URL – into the platform. They found this was a great solution, because favicons already come in the perfect aspect ratio to fit into the RollWorks data tables and because the companies listed in those data tables keep favicons updated on their respective websites. 
To import the Favicons for the companies featured in the RollWorks product, the team used a scraper that leverages Google's public API to get favicons before storing them in an S3 bucket. When customers then look at the platform, a front-end implementation displays a default option (the first letter of the domain) while it lazy loads the favicon from the S3 bucket. 
For their efforts, Andre Godoy, Juan Dornelles, Juan Saab, Riley Ostler, and others took home the Best Product award! And this project is now in the Staging stage for the RollWorks product, so it's something real RollWorks customers will get to enjoy in the future. 
"I enjoyed watching how a small team of motivated people can collaborate to build a real feature in record time," said Juan Saab. "Getting company favicons out there will improve the visual aspect of our platform and have some impact on the way customers perceive our UI."
Eve Offline
This project was out of this world! A team of video game enthusiasts came together to build an intergalactic game where you can buy contracts, rent ships, and mine asteroids to earn income. 
One unique aspect of the game is users can play using the UI, the console, or both, and players write commands while they play to improve functions and outcomes. 
The team, which included Matt Burch, Haowei Gao, Andrey Godoy, and others, received an award from Patrick Mee, NextRoll's VP of Engineering. 
"As a gamer and a programmer, I've often wanted to write programs to help me play games, but this is usually a violation of the ToS," said Chris Brewer. "I created this project because I think there should be more games where writing programs to play the game is supported and encouraged."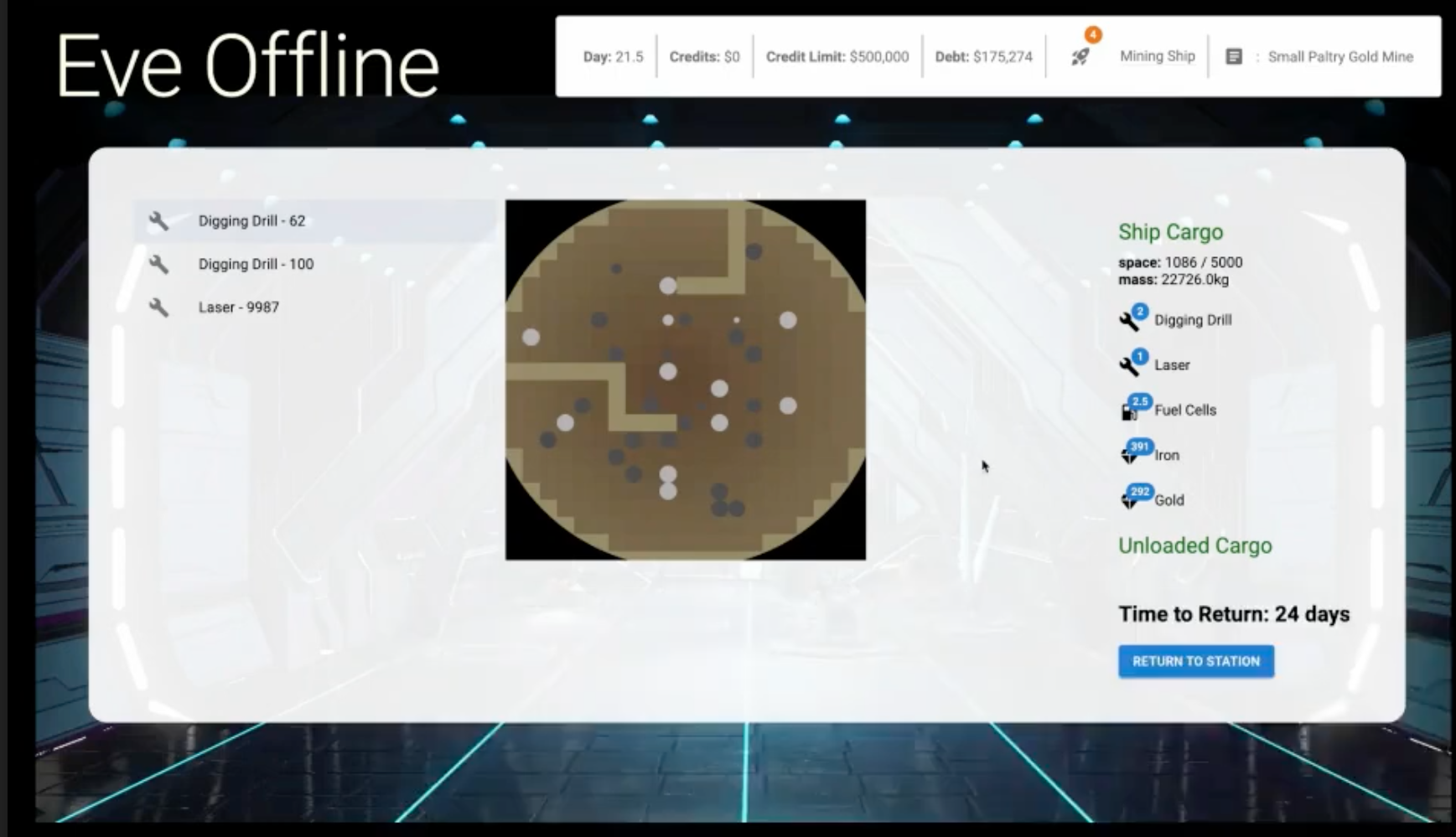 Rollerstats 
As new Rollers join NextRoll at a record pace, this group identified an opportunity to build a platform that gives our internal team more insight into the company's growth and where they fit into it. 
Joris Korbee, Justin Rau, Maria Tateno, Yujie Zhu, and others collaborated to develop Rollerstats.
Rollerstats is a one-stop-shop where for Rollers to learn about their coworkers – how long they've worked here, where they're located, what level they started at versus where they are today. It also helps Rollers answer questions like:
How many people started before and after you? 

How does your role, manager, and/or your number of reports relate to others at NextRoll?

How does all of this vary for each department?
"Knowing that we hired a lot of people in the last year, it seemed like a fun challenge to put that growth in perspective," said Joris Korbee. "It's one thing to say that X people have been hired in a certain period, it's another to show how that growth relates to different business units or even your own hiring date."
This team won the CTO Award for this project. 
"It was exciting seeing our idea morph into a real tool that anyone in the company could use through the collaboration of people from different teams across the org," said Maria Tateno. "The level of commitment, involvement, and enthusiasm in seeing this come to life from everyone on our team was very motivating and awesome to see. We have so many more great ideas to add, but due to time constraints had to table it for another time."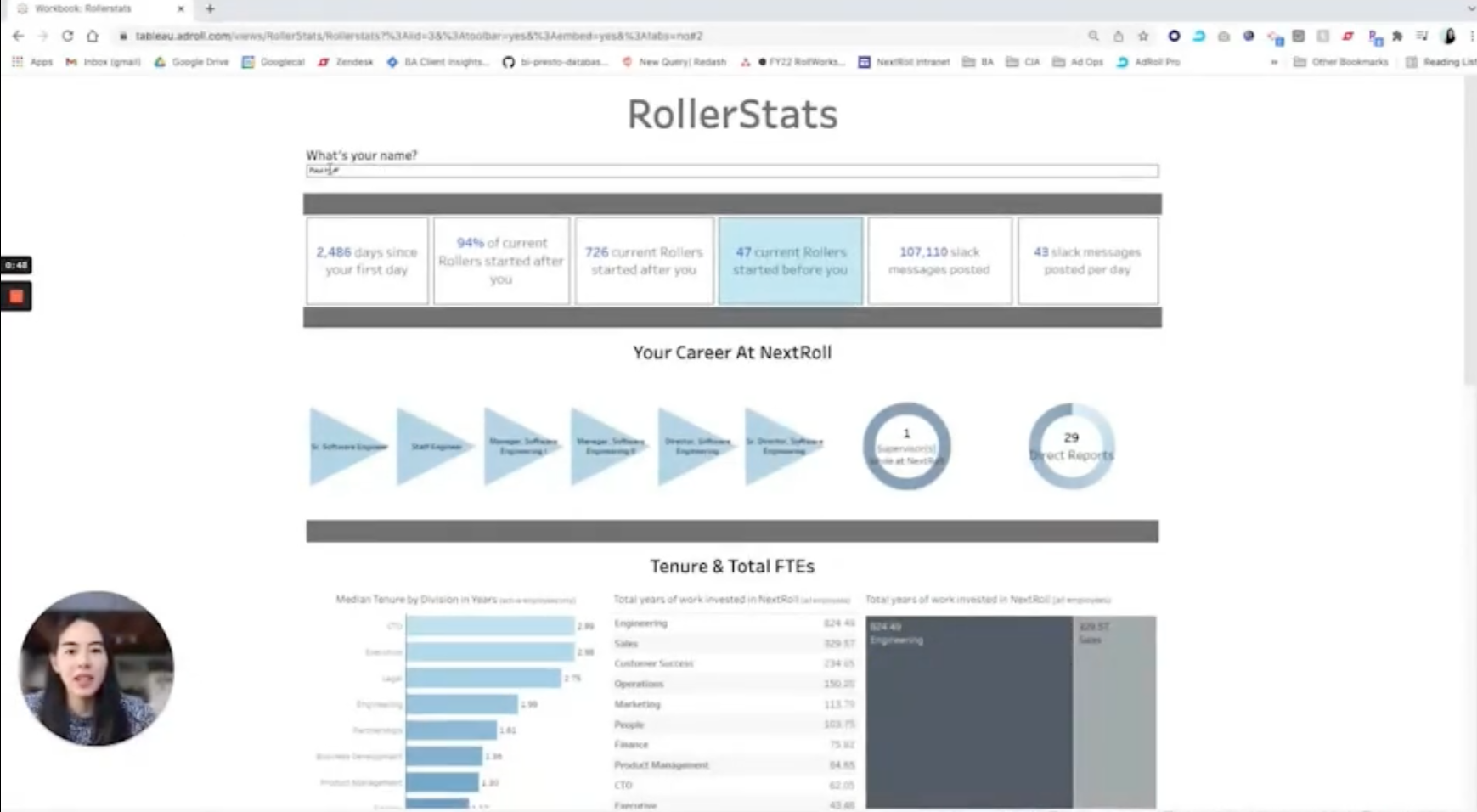 Rustenstein 3D
The winner of NextRoll's Technical Award during Hack Week really brought the retro vibes to the competition with the Rustenstein 3D project. 
Another gaming project, the team behind Rustenstein 3D took the opportunity of Hack Week to sharpen their Rust programing language skills to port the early-90s Wolfenstein 3D video game to Rust. 
For a more technical overview of this project, check out this post on the NextRoll Tech Blog. 
Big kudos to Luca Rinaldi, Marco Lugo, Josh Burroughs, and others for accomplishing this project!
"I enjoyed learning about compression algorithms and solving problems I had never seen before," said Marco Lugo. "But what I liked most is how everything came together for us as a team on the last day, as individual pieces started to assemble rapidly to create something much more satisfying than what we thought we would end up with after a single week."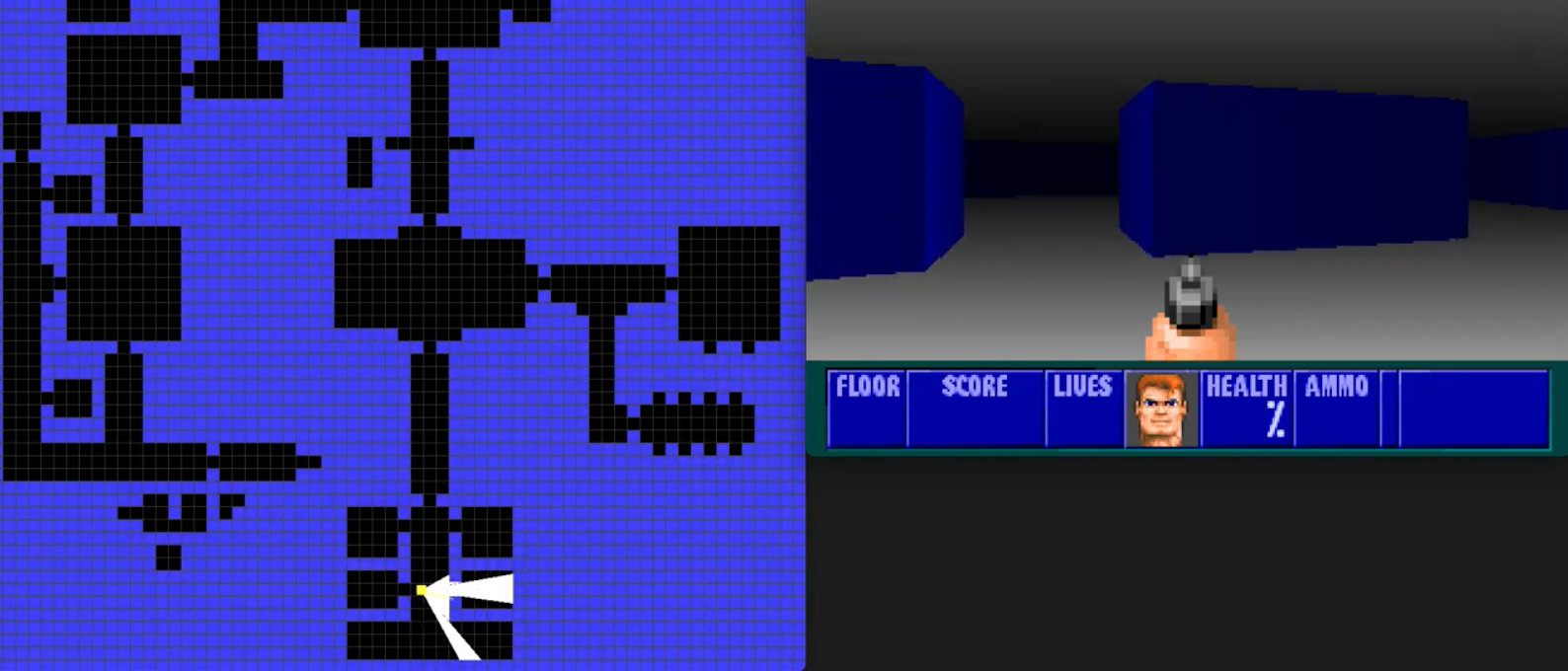 NextRoll's next biannual Hack Week takes place this July, and we're so excited to see what new projects and new collaborations come out of the event!
And we're looking for more Engineers and people from all backgrounds to join NextRoll and the Hack Week fun. Head over to the NextRoll Job Board, if you're ready to grow your career with a team of individuals who take work seriously – but not always themselves.