Last updated: March 30, 2023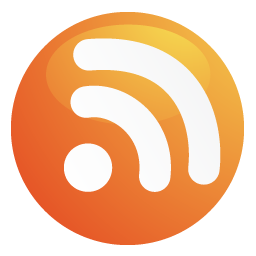 To subscribe for updates, copy the following link into your RSS reader:
https://nextroll.com/processors/feed
---
NextRoll, Inc ("NextRoll" ) may engage sub-processors to assist in the provision of NextRoll Services as described in the NextRoll Data Protection Addendum ("DPA") which is incorporated in the NextRoll Terms of Service and applicable Product Addendums (together, "the Agreement"). Any capitalised terms used shall have the same meaning given to it in the Agreement.
A sub-processor is a third party data processor engaged by NextRoll who may process Customer Personal Data (which contains Personal Data as defined under GDPR).
A current list of sub-processors engaged by NextRoll is set out in the table at the end of the page and includes information about the identity, location and role of each sub-processor.
Process to Engage New Sub-Processors
For Customers who are on NextRoll's online standard DPA, NextRoll will provide notice via this page when it updates its list of sub-processors that NextRoll uses or proposes to use to deliver its Services.
To receive notifications of updates to this page, NextRoll Customers must add this link https://nextroll.com/processors/feed to their RSS feeder.
Pursuant to the DPA, a Customer may object in writing to the processing of its Customer Personal Data by a new sub-processor within ten (10) business days following the update of this page and such objection shall describe reasonable grounds for objection. If Customer does not object during such time period the new sub-processor(s) shall be deemed accepted.
If a Customer objects to the use of a new sub-processor pursuant to the process provided under the DPA, NextRoll will either cease to use or not appoint the new sub-processor with regard to Customer Personal Data or, if not possible, Customer may suspend or terminate the Agreement. Termination rights, as applicable and agreed, are set out exclusively in the DPA and Agreement.
As at the date of this page, the table below lists the identities, activities and locations of NextRoll sub-processors in respect of Customer Personal Data for which NextRoll is a data processor for the term of the Agreement:
Sub-Processor
Processing Activity
Location
Contact Details
Techdrop Labs, Inc.
Sorting, saving, transferring, restricting and deleting data for the purposes of sending transactional emails
USA

Techdrop Labs Inc. Legal

737 Fort Street, Victoria, BCV8W 1G9 CANADA 

Nylas, Inc.
Inbound email processing and sending emails
USA

Nylas, Inc.

944 Market St., San Francisco, CA, 94102

Mailgun Technologies, Inc.
Sending emails
USA

112 E Pecan St #1135, San Antonio, TX 78205, Attention: Legal Department

Amazon Web Services, Inc.
Storage
USA and Europe

Amazon Web Services, Inc.

Attn: Legal Department P.O. Box 81226 Seattle, WA 98108-1226

Twilio Inc.
Sending and delivering of email communications (Sendgrid services)
USA

Twilio Inc.

Attn: Privacy

375 Beale St., Suite 300 San Francisco, CA 94105