Roll Around the World - Tanner Cahoon
How NextRoll's Hybrid Work Model Supports Roller Adventures
---
It's not a typical sight to find a New Business Account Executive like Tanner Cahoon from our RollWorks sales team taking a vacation at the end of the month when deals are due to be closed. But thanks to our flexible work model, his recent trip to New Orleans didn't stop him from earning business on the road. 
NextRoll's Hybrid Work Model gives Rollers the ability to travel and work at the same time. Rollers generally have the flexibility to roam within the country while they work for brief periods of time. If Rollers consider traveling outside their designated work location for 90 days or more, they should loop in their managers for discussion and approval of timeframe and location.
Here's how Tanner balances work with fun while traveling!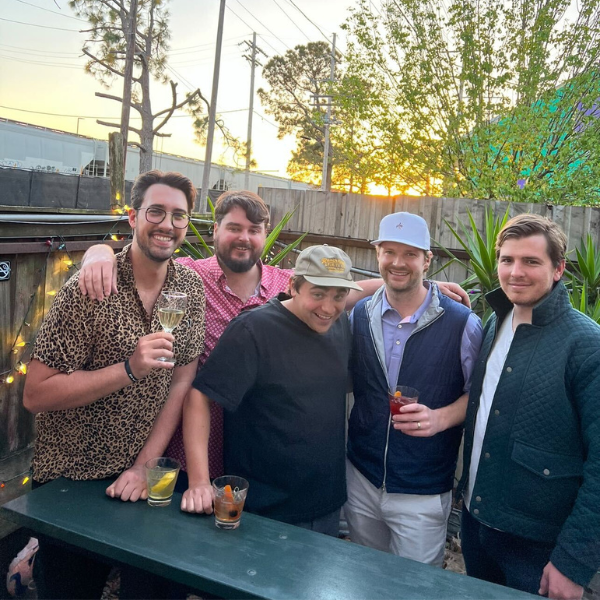 Tell us a little about your recent trip.
I headed to New Orleans at the end of Q1 2022 for friends' birthdays (a few dear friends all have birthdays within a few days of one another). It was also fun and festive because the Final Four games were happening in town. While we were there, we took a food and drink tour of NOLA, eating po' boys for breakfast and sampling the Louisiana cuisine whenever we could. 
My favorite memory was actually right upon landing on Thursday the 31st – the pressure was on to close my deals. I met up with friends at the Bayou Beer Garden and got right down to business on some crawfish in the Louisiana heat. As I worked from the back patio in the brewery, I managed to close four deals I had worked on for quite some time in back-to-back succession. On the last day of the quarter, the festive spirit was perfect for surpassing my monthly goal. Needless to say, I was in the perfect place to celebrate.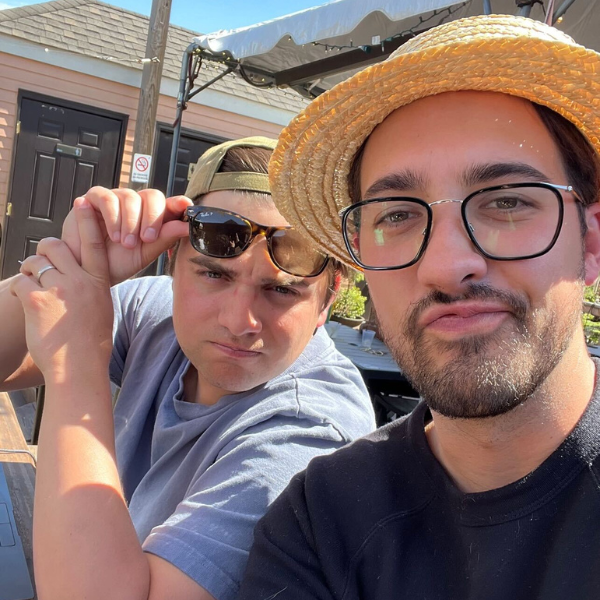 How did you set up for work success on the road?
Honestly, my favorite part is that there's no secret to setting up for success on the road – it's that easy to work remotely! Make sure you have some good headphones so as not to bug the folks around you, and don't forget your charger. But my advice is simply to plop down at your favorite business that offers quality Wifi, grab some food and a beverage of choice, and do the same exact thing you'd do from your desk at home. Even away from home, you're in a great place to work hard because you know the moment you're off, you'll be able to lean into something new and fun to recharge for the next day. 
How does NextRoll support your adventures?
NextRoll supports my adventures in a couple of ways. Firstly we have a very generous PTO allowance, so if I want to totally unplug and travel, I can. But perhaps better yet, we're equipped with a very seamless WFH set-up where it's easy to plug and play anywhere. Since NextRoll supports flexible work and employs people across the US, I fit right in, no matter what timezone I land in.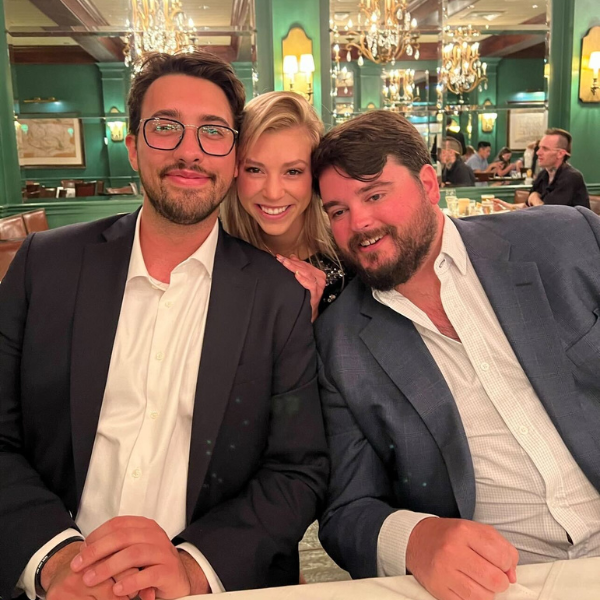 What tips do you have for people who want to work and travel simultaneously?
Stop thinking about it! Just do it. Figure it out as you go – all you need is WiFi and a company that supports your passion for traveling. It's easy and totally worth it. 
Since his NOLA trip, Tanner has made his way to New York City and Sedona, Arizona. Next step, he's grabbing his cowboy hat and laptop and heading to Austin, Texas! 
Learn more about NextRoll's Hybrid Work Model and how we empower Rollers to make memories where they want!