Roll Around the World - Micha Rains
How NextRoll's Hybrid Work Model Supports Roller Adventures
---
Bonjour! When Micha Rains isn't introducing new customers to our RollWorks ABM platform as a New Business Sr. Account Executive in her adopted hometown of Austin, Texas, she's doing it abroad! As someone who's lived and worked abroad in the past, creating new experiences with her laptop in hand is comfortable for her.
NextRoll's Hybrid Work Model gives Rollers the ability to travel and work at the same time. Rollers generally have the flexibility to roam within the country while they work for brief periods of time. If Rollers consider traveling outside their designated work location for 90 days or more, they should loop in their managers for discussion and approval of timeframe and location.
Micha recently took advantage of our flex work model and landed in Paris to spend time with a friend and focus on work. Here's what she shared from her experience!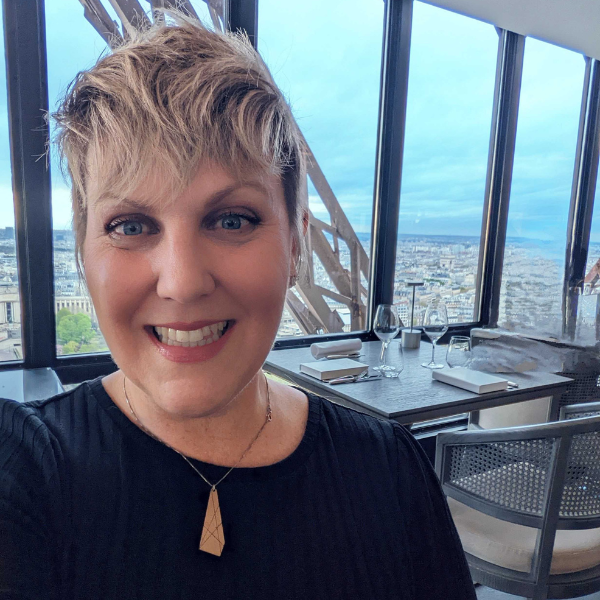 Tell us about your recent trip.
Despite having lived in Europe for three months, people are always surprised that I had never been to France, particularly Paris! So when my best friend booked an incredible apartment in Paris' 16th arrondissement and invited me to join her, I jumped at the chance! We did side trips to Marseille and Versailles. Fave memories: walking to the corner patisserie every morning for a pan au chocolat and an espresso, enjoying the fabulous and inexpensive French wine, eating at some of the best restaurants that France offers (Jules Verne at the Eiffel Tower (see pic) along with Le Pre Catalan and Joel Robuchon), visiting world-class museums and cavernous jazz clubs, and bringing in new business!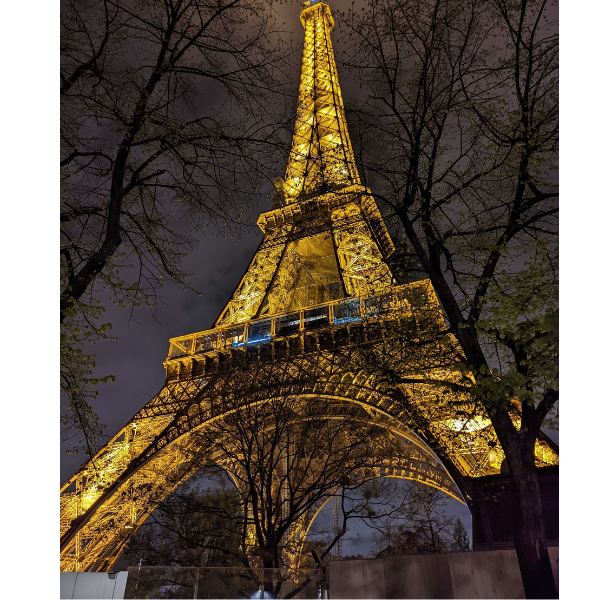 How did you set up for work success on the road? 
Originally, I only planned on staying in Paris for two weeks. But after seeing the incredible apartment my friend booked and exploring the city, I quickly realized that I wanted to stay for the 30 days she had booked it for. I already had my laptop and equipment with me, so I used mornings to do my prep, decks, etc., spent the afternoon exploring the city, and then at 4 pm onwards, had my customer-facing meetings. Having this flexibility allowed me to have the best of both worlds!
How does NextRoll support your adventures?
Our flex work policy allowed me to extend an amazing vacation and relax, see a new city, enjoy my time off, and come back rejuvenated and energized. Also, our rich and encouraged PTO policy certainly came in handy! Nothing educates us and leads to inner growth, understanding, and empathy quite like international travel, which translates into continuing to put the needs of our customers first.
What tips do you have for people who want to work and travel simultaneously?
Just pick a place and go! As someone who has worked remotely in over 20 countries, the best tips are to use an app like Time Buddy for time zone conversions, bring a laptop stand, and use your iPad Pro as a second monitor. Also, while seeing the tourist sites is to be expected, work in local cafes to experience more of the local culture and meet new people. Like most things in life, the magic is in the periphery!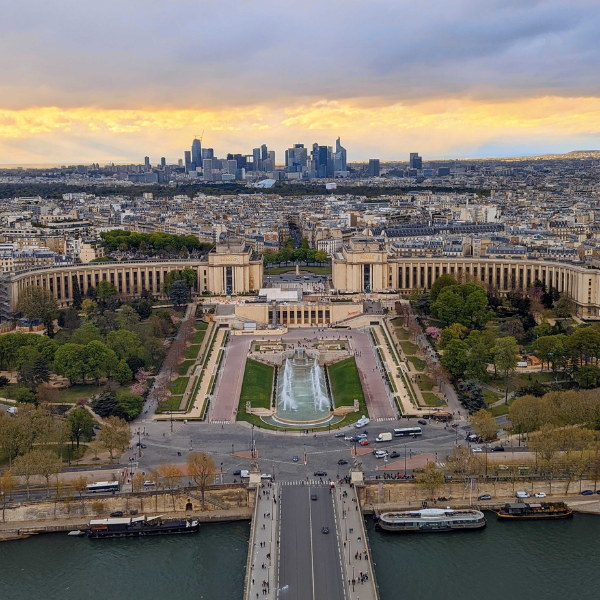 Where's Micha planning to work abroad next? She's heading back to Europe so you might spot her in an Irish, Scottish, or English cafe!
Learn more about NextRoll's Hybrid Work Model and how we empower Rollers to make memories where they want!